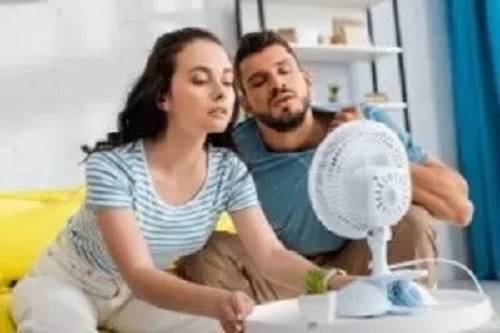 As the summer season approaches, it's essential to ensure that your air conditioner is ready to keep you cool and comfortable during the hot months. Taking the time to prepare your air conditioner before summer arrives can help improve its efficiency, extend its lifespan, and prevent unexpected breakdowns. Here are some steps you can take to get your air conditioner ready for summer.
Clean or Replace the Air Filters: Dirty or clogged air filters can restrict airflow and reduce the efficiency of your air conditioner. Before the summer season begins, clean or replace the air filters. Refer to the manufacturer's instructions for guidance. Regularly cleaning or replacing air filters throughout the summer will also help maintain optimal air quality in your home.

Check and Clean the Condenser Unit: The condenser unit, located outside, plays a crucial role in the cooling process. Before starting your air conditioner, inspect the condenser unit for any debris, such as leaves, twigs, or grass clippings, that may have accumulated. Remove any obstructions and use a hose to gently clean the unit. Ensure that the unit has proper clearance around it for adequate airflow.

In addition to cleaning the condenser unit, it's essential to clear the area around it. Trim any shrubs, plants, or grass that may be obstructing the unit. Maintaining at least two feet of clearance around the unit allows for proper ventilation and enhances the efficiency of your air conditioner

Inspect the Ductwork: Examine the ductwork for any visible signs of damage or leaks. Damaged or leaking ducts can lead to cool air loss and decreased efficiency. Seal any gaps or cracks using foil tape or mastic sealant. Consider hiring a professional to perform a thorough inspection and address any significant issues with your ductwork.

Schedule Professional Maintenance: It's highly recommended to schedule a professional air conditioner maintenance service before the summer season begins. A trained technician can inspect your system, perform necessary adjustments, clean the coils, lubricate moving parts, and check refrigerant levels. This proactive approach helps identify potential issues early on and ensures that your air conditioner is operating at its best.

Clean and Unblock Air Vents: Ensure that all air vents in your home are unblocked and free of dust or debris. Vacuum or dust the vents to improve airflow and maximize cooling efficiency. If necessary, remove any furniture or objects that may be blocking the vents to allow for better air circulation.

Consider Shade and Insulation: If possible, provide shade for your outdoor condenser unit. This can help improve its efficiency by reducing its exposure to direct sunlight. Additionally, ensure that your home is properly insulated to prevent cool air from escaping and hot air from entering. Proper insulation helps your air conditioner work more efficiently and reduces energy costs.

Practice Energy-Saving Habits: Finally, adopt energy-saving habits to optimize the performance of your air conditioner. Set your thermostat to a comfortable yet energy-efficient temperature. Use ceiling fans to enhance air circulation and reduce the reliance on your air conditioner. Close curtains or blinds during the hottest parts of the day to block out direct sunlight.
By following these steps and getting your air conditioner ready for summer, you can enjoy a cool and comfortable indoor environment while maximizing energy efficiency. Regular maintenance and care will not only keep your air conditioner running smoothly but also extend its lifespan, saving you money in the long run. Stay proactive and take the necessary steps to ensure a hassle-free summer cooling experience.
Have your air conditioner inspected and undergo regular maintenance. Call Florence HVAC Experts now!
Like our Facebook page for more great info about HVAC services.
Florence HVAC Experts
Florence, SC 29501
843-636-3260
http://florencehvacexperts.com/